OUR MISSION
"This organization is open to all bilingual students interested in pursuing a bilingual teaching career. Dual language immersion schools have grown exponentially throughout Orange County and beyond. These schools develop bi-literate students in English and another language (e.g., Spanish, Mandarin, etc.). Bilingual teachers are in high demand. This organization will focus on developing and supporting future bilingual teachers by providing volunteer opportunities at various dual language immersion schools, mentorships, and attendance at various cultural events. Join us to find out how this association can help you become a future bilingual teacher."​
The Bilingual Teacher Student Association, known as BTSA, is a club at the University of California, Irvine established in the Spring of 2015.

​
Powered by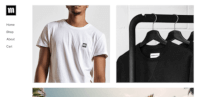 Create your own unique website with customizable templates.